The Shame Workshop – Registration
How much will it cost and what else do I need to know?
Registration for this 2 day workshop is $300
This training is non-residential – and will take place via Zoom
You can register with a deposit of $150
Open to all woman over 18 – no prerequisites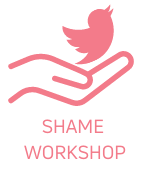 Christie Miller, BSN, is the leader of this Workshop. She has been mentored by Marlene Nappa, the Workshop's original author. A Facilitator of Woman Within and a Program Leader of Woman Within Level 2, Christie brings her experience and passion for healing to this Workshop.
If you have questions, please contact Christie at WWEUSAInfo@gmail.com