Woman Within Eastern USA Board Members
Our Leaders
The Board of Directors at Woman Within Eastern USA collaboratively and strategically guide and lead the successful journey of our Woman Within Weekend, Circles, and other programs. Together they set and hold the vision, mission, and values of the organization and direct the operational delivery plan and policy. If you have comments or questions, please feel free to email them. Your input is appreciated.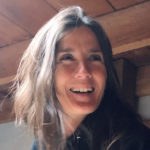 Natalie Robbins
President
Mission: To create sacred space for healing myself and others.
Natalie began her Woman Within journey in Jamison, PA in October 2013, when she gifted herself the Weekend for her 40th birthday. With a great fear of vulnerability and a matched desire to heal, she quickly became involved in the organization. Natalie attended Level 2 a few months later and staffed her first Weekend in March 2014. She quickly attended Skills and Circle Intensive and continues to regularly staff Weekends and other workshops in the region. In 2015, Natalie began her work on the Facilitation Track, is a former director of The New England Area Council and continues to be an active member of the community. She sits in Circle biweekly and stays connected with other Woman Within women around the world. Natalie joined the WWE Board as Director of Training in June 2017; The Director of Training is responsible for coordinating the Woman Within Weekends and other training opportunities that support the development of community members.
Natalie maintains a full-time psychotherapy practice in Danbury, CT and Manhattan, NY and continuously learns new tools to help support healing in herself and those she works with. She recently began an Equus Coaching program and in her free time, reads, travels, meditates, hangs out with Brandon and her dog Bob and daydreams about moving to Africa to live with elephants.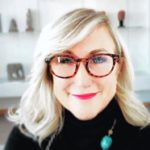 Arlene Leach
Secretary
Mission: To live with meaning.
A rebel and non-joiner by nature, Arlene very reluctantly attended the Woman Within Weekend in 2017.  Since then, Arlene has served as staff, completed Circle Training, Skills Training, and Level Two – each profoundly impactful experiences.
Despite initial skepticism, Arlene sees Woman Within with gratitude as integral to her personal growth, strength and healing.  She is currently an active member of circle in her Finger Lakes New York community, where she lives on a small permaculture farmstead.
Her passions include environmental sustainability, resilient living, and social and economic justice for all people. To this end, she is a steadfast advocate and active ally for marginalized people and the Earth.
In the Woman Within community, Arlene has found what she sought for much of her life: A circle of high-integrity women, who support her with compassion and curiosity as she empowers herself. In her capacity as Director of Circles, she works so that this may be true for you as well.
If you'd like to learn more about circles, if it may be a space for you to be seen and heard, to connect and be inspired, Arlene will gladly assist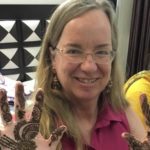 Kimberly Thareja
Treasurer
Mission: To lead with whole-hearted connection and grace.
Kimberly's Woman Within journey began September 2011 in Jamison, PA – the first time the Weekend was held at Diamond Ridge. She loves staffing and has done all the staff jobs at least once. Kimberly has also served as Assistant Team Leader for Level 2 several times and, to cover as Marg Renaud retired, took on the Team Leader (TL) role to lead the past few Level 2 workshops and is excited to complete the TL track.
Married with two twin grown sons, Kimberly works for her husband who graciously supports her efforts with WWE. She has a pilot's license, deciding that if her husband was going to fly them around, she'd better learn to land the plane!
Kimberly joined the WWE Board as Director of Circles in April 2018.  She became our treasurer in July 2020.  The Treasurer serves as Chief Financial Officer of the organization and is responsible for auditing, reporting and maintaining the Corporate Financial Records and support for all bookkeeping tasks.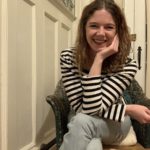 Megan Quinn
Director of Community Affairs
Mission: Embody Spirit
Megan has been an active member of the Woman Within Eastern USA community since 2014.  Along with her role on the board, she co-runs an ongoing open circle and is a Facilitator in Training. Woman Within has brought her sisterhood, agency, and connection to the sacred. She serves because she believes in the need for this embodied, empowered, connected leadership in the world.
Megan is a movement artist and somatic educator living on occupied Lenape land, in Philadelphia PA. She is working towards an MA in Transformative Leadership through the California Institute of Integral Studies.
In June 2017, Megan began her term as Director of Community Affairs. The Director of Community Affairs focuses on increasing involvement in WWE Circles, workshops, programs and the Community at large.  To this role, Megan brings radical love, radical vulnerability, and a tenacious commitment to pushing the growth edges of herself and the collective. She hopes to cultivate opportunities for inclusive belonging, accountability, joy, and leadership.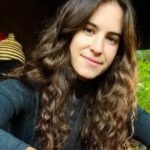 Ali Lodise
Director of Communications
Mission: To live in fierce love and full being
Ali (she/her) began her Woman Within journey in March 2018 in Jamison, PA. Ali attended the Woman Within Level 2 training in 2019 and has staffed the WW Weekend several times. Ali participates in a closed circle and coordinates a monthly online open circle, through which she continues to welcome women into the organization.
Ali is a queer movement artist in Philadelphia, PA, which she acknowledges as traditional Lenape land. Ali values a holistic approach to embodiment. She is currently pursuing a doctorate of physical therapy degree while working as physical therapy aide, Pilates instructor, and movement educator.
Ali is an independent thinker who found her way gradually into the WW organization. While her experiences in WW have been, at times, confrontational to her resistant and rebellious energies, Ali believes the work of the Woman Within community is transformative and necessary. Within the Woman Within community, Ali has learned to partner with herself in healing and power.
She leads by challenging the process and provoking change in herself and within her communities. She values inclusivity and engagement in the Woman Within organization. Her hope is to bring transparency, transformation, honesty, love, and compassion to the Director of Communications position.  She hopes to utilize this role to support a diverse array of people in finding and accessing their own personal empowerment.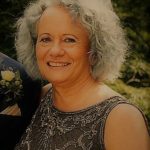 June Fisher
Director of Governance
Mission: To heal myself and hold safe space for others by honoring the sacredness of every being.
June was introduced to Woman Within in 2002. She was so grateful for the support received during her Weekend, she volunteered for the roles of Director of Circles and then Director of Training for six years. Within two years of her Weekend, June completed Circle training, Skills and Level 2. She has staffed several Level 2 workshops, more than 30 Weekends and entered the Facilitation track.
June has had careers in Nursing, Law and currently is employed by a pharmaceutical company. She provides preventive benefits to persons within the United States and globally. She is married to Bob Walters and has two children. Her daughter Lauren Weiss serves as WWE Staffing Coordinator.
In June 2017, June was appointed Director of Governance, a new position on the WWE Board. The Director of Governance oversees the organization's processes, protocols, succession planning, on-boarding of new directors, strategic planning, and internal and external communications.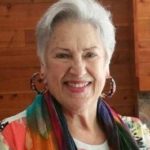 Lois E. Kemp
Director of Programs
Mission: To celebrate Crone Wisdom with acceptance, kindness, love and passion for self and others.
Lois (she/her) began her Woman Within journey in October 2004 at the Christian Renewal Center, Dickenson, TX.  She has staffed more than thirty times, completed Women Empowering Women (WEW), served on the Staffing Committee, the Facilitation Track, and staffed Level II. Lois is a Certified Intensive Circle Guide. While still living in Texas, Lois was honored with the Rose Award in 2018.
Lois is a retired Nurse and Counselor, living with her wife, Vicky, and their dogs Abby and Sidra, in the North Carolina Mountains.  She enjoys a part-time Counseling practice. Both she and Vicky are involved in honoring the earth, growing and processing their food, and holding drumming circles.
It was an honor to be invited to join the Board in 2021 as Director of Programs. This role is responsible for coordinating the Woman Within Weekends and other training opportunities that support the development of community members.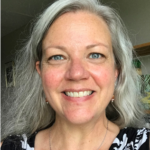 Melissa Wilson
Director of Circles
Mission:  To live authentically with grace and presence.
Melissa (she/her) started her journey into Woman Within slowly. For 13 years, Melissa's mom (who is active in Woman Within) spoke of the Woman Within Weekend once a year and finally, in fall 2015, Melissa said "tell me more" and attended her Weekend in Texas. Melissa, a self-proclaimed Texan after living in the state for 30 years, moved to the East Coast shortly after completing her Weekend and became connected with the Woman Within Eastern community after attending Circle training. She sits in Circle monthly, both in an open virtual circle and with her local committed circle. Melissa completed Skills, Shedding Shame, participated in the Discover Your Woman Within Archetypes webinar series and staffs Weekends.
Melissa has an eclectic background professionally and has worked with children with complex medical needs and their families for over 20 years in an educational, camping, home and hospital setting. She is fueled and inspired by her current work at a children's hospital and looks forward to showing up to work everyday! In her spare time, Melissa enjoys studying Tai Chi, practicing meditation, spending time outdoors and creating using paint, charcoals and pastels. To stay grounded, Melissa spends time outdoors to connect with nature and is often seen high fiving or hugging trees.
The Woman Within community created a safe space for Melissa to explore and honor her authentic self and find the strength of her own voice. One of the greatest gifts she's received is her confidence to say "Yes" to things she wants with grace and assurance, even if it feels scary or unknown. It was an honor for Melissa to be asked to join the Board as Director of Circles. If you are looking for a safe place to express your truth, be seen and/or heard, to connect to and be inspired by other women, or if you have questions about circles, Melissa will gladly assist.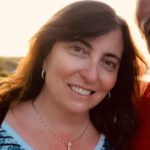 Julie Posmantier
Weekend Administrator
Mission: To create a world of understanding and acceptance through kindness, listening and respect.
Julie Posmantier began her involvement with Woman Within in October of 2010 when she went through her original Woman Within training at the Clara Barton Center in Massachusetts.  She was so excited to be a part of this community that she immediately jumped into helping to build a new Woman Within Circle in Cambridge, MA with several of the women from her weekend.  She has continued since then to sit in circle closer to her home in CT.  She completed the Skills workshop in 2014 and the WW Level 2 workshop in 2016.  Additionally, she staffs WW weekends at least once per year, has staffed both the Skills workshop and WW Level 2.
Julie was asked to join the Woman Within Eastern USA Board in January of 2013 and was thrilled to accept the position.  She was honored to hold the role of Treasurer for 7 years.  In early 2021 she was offered and happily accepted the position of Weekend Administrator.  She looks forward to many years of serving the Woman Within community with an open heart.
Julie is happily married to her husband of 28 years and has two beautiful daughters who participate in and staff Father/Daughter weekends regularly.