Woman Within Eastern USA Board Members
Our Leaders
The Board of Directors at Woman Within Eastern USA collaboratively and strategically guide and lead the successful journey of our Woman Within Weekend, Circles, and other programs. Together they set and hold the vision, mission, and values of the organization and direct the operational delivery plan and policy. If you have comments or questions, please feel free to email them. Your input is appreciated.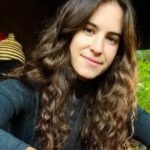 Ali Lodise
Acting President, Director of Communications
Mission: To live in fierce love and full being.
Ali (she/her) began her Woman Within journey in March 2018 in Jamison, PA. Ali attended the Woman Within Level 2 training in 2019 and has staffed the WW Weekend several times. Ali has served on the Woman Within Eastern Board of Directors as the Director of Communications since 2021 and stepped in the role of Acting President in 2023. Ali participates in a closed circle, co-hosts a monthly online open circle, and co-hosts the WWE LGBTQIA+ online open circle through which she continues to welcome women into the organization.
Ali is a queer movement artist in Philadelphia, PA, which she acknowledges as traditional Lenape land. Ali values a holistic approach to embodiment. She is currently pursuing a Doctor of Physical Therapy degree while working as physical therapy aide, Pilates instructor, and movement educator.
Ali is an independent thinker who found her way gradually into the WW organization. While her experiences in WW have been, at times, confrontational to her resistant and rebellious energies, Ali believes the work of the Woman Within community is transformative and necessary. Within the Woman Within community, Ali has learned to partner with herself in healing and power.
She leads by challenging the process and provoking change in herself and within her communities. She values inclusivity and engagement in the Woman Within organization. Her hope is to bring transparency, transformation, honesty, love, and compassion to the Director of Communications position.  She hopes to utilize her roles to support a diverse array of people in finding and accessing their own personal empowerment.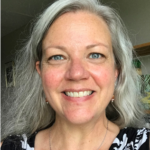 Melissa Wilson
Director of Circles, Interim Secretary
Mission: To live authentically with grace and presence.
Melissa started her journey into Woman Within slowly. For 13 years, her mom (who is active in Woman Within) spoke of the Woman Within Weekend once a year and finally, in fall 2015, Melissa asked her mom to "tell me more" then attended her Weekend in Texas. After living in Texas for more than 30 years, Melissa moved to the East Coast shortly after completing her Weekend and became connected with the Woman Within Eastern community. She is active in the Circle community, both in open virtual circles and with her local committed circle, she attends workshops when time permits, and staffs Weekends.
Melissa's passion is working with others, and she has worked with children with complex medical needs and their families for over 25 years. She currently works at a children's hospital and every day brings something new and different and she finds herself inspired and rewarded by the work. Melissa's favorite day of the week is Monday, because it signifies a new start and opportunities to come!
The Woman Within community created a safe space for her to explore and honor her authentic self and find the strength of her voice. Some of the greatest gifts Melissa received by being involved with this community is feeling confident to speak her truth, comfortable in her own skin to "show up" and be seen, and establish her boundaries with grace and assurance, even if it feels scary or unknown. It is an honor to serve on the Woman Within Eastern board as Director of Circles. If you are looking for a safe place to express your truth, be seen and/or heard, to connect to and be inspired by other women, or if you have questions about Circles, Melissa will gladly assist.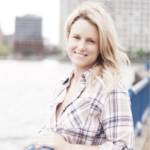 Kristin Oppedisano
Treasurer
Mission: To make the world a better place, one person at a time.
Kristin is a relatively new member of the Woman Within Eastern (WWE) community.  Over the past year, Kristin participated in Open Circles, women's gatherings and in September 2022, completed her Weekend in Great Barrington, MA.  She quickly saw the power of healing and community that Woman Within offers and wanted to support the organization's overall mission of healing one woman at a time.  To that end, Kristin joined the board as treasurer shortly after completing her weekend.  She was excited by the opportunity to partner with the leadership team and leverage her near 20-year corporate finance background to serve the community.  
In addition to supporting Woman Within, Kristin is a trained career and life coach serving clients in a range of positions and industries.  She supports clients in showing up more authentically.  Kristin combines compassion and curiosity to help her clients navigate career and life transitions, hone their leadership skills, and improve their communication and relationship skills.
Kristin enjoys pushing past her own limits in pursuit of growth.  She sees challenges as opportunities and actively seeks to operate outside of her comfort zone.  She views pain and beauty as two sides of the same coin.  Kristin journeys through life relying on her core values to be her guiding compass.  She enjoys building new communities, listening to music, exercising, and spending time crafting and storytelling with her young children while also making time for her golden retriever, Taylor.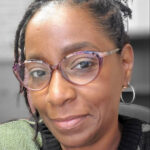 Cynthia Moore
Weekend Administrator
Cynthia began her Woman Within journey in March 2020 in Jamison, PA, right before the pandemic shut the world down. Although she knew nothing about Women Within or what to expect from the Weekend, she stepped out on faith and quickly re-discovered the voice within herself that was lost many years ago. Cynthia holds roles of mother, grandmother, sister, best-friend, niece, auntie, entrepreneur, and more, and had abandoned the voice of the woman within herself. It was through her Weekend with WWE that she gained paradigms, tools and skills that helped sustain her through the 2020 pandemic.  Now that it has officially ended, Cynthia joined the board as a way to help empower women in her community and the entire eastern region.