Staffing a Woman Within Weekend
Staffing a Woman Within Weekend enriches your life
Give yourself the gift of supporting other women on their journey of self-discovery. Once you've completed your Weekend, you can come back and support others who are new to the Woman Within community as they reclaim their authentic selves.
Staffing is a gift you can give yourself and to women just beginning their Woman Within journey – in the U.S. or anywhere in the world. It's a wonderful way to forge deep, lasting friendships and connection with other women seeking personal growth.
Based on participation, in-person and virtual training sessions are available approximately one month prior to an upcoming Weekend
How does the Woman Within staffing application process work?
Woman Within Weekend staff are selected in our region following the Woman Within International staffing requirements and our regional policy.
An Application to Staff the Woman Within Weekend in the Eastern USA region should be submitted no later than 90 days prior to the event
You'll receive notice approximately 45 days before the Weekend stating if you've been accepted for staffing, put on a wait list or advised to do other preparation before you staff
Requests received after the application deadline will be reviewed as needed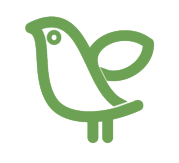 Ready to take the next step?
"What I get out of staffing is an opportunity to connect with a loving, supportive network of women; to fully emerge myself in their authentic energy and to be truly present for others. There is no doubt when I staff I get as much from staffing as as I did from doing my Weekend, if not more. I love it, too, when I connect again with someone who says to me 'You staffed my Weekend!" -Anonymous