In our culture, it's rare to find a safe place for women to express their inner truth and be heard by other women seeking personal growth. A Woman Within Circle is a place to nourish and strengthen our spirits and open our hearts; a place to be seen, heard, challenged and accepted by other women as we share our joys, our sorrows and our intentions to live a more fulfilled life. Women's Circles are based on the principal that each woman has the innate wisdom to find the answers she seeks.
Many Circles meet on a weekly/bi-weekly basis for two to three hours to deepen self-awareness and wisdom, find new ways to manage life's journey, and receive support from their Circle sisters. 
Woman Within Circles
Meet for approximately 2-3 hours, one to four times a month in a variety of locations
Have between 5-10 members
Confidential and open to any woman over 18
Free to join and participate
Self-led and leadership is shared
Support participants' efforts to feel more empowered, more fulfilled and heal emotional wounds
How to Join a Woman Within Circle
Step 1:
Find a Circle near you and contact the circle coordinator or Director of Circles to confirm openings in your area or if there is a waitlist of women who want to start a Circle. You are welcome to attend Circle Training even if there are no openings in a local Circle or you are not interested in joining a Circle at this time.
Step 2:
Attend a Circle Training workshop. The focus of the workshop is to provide experiences and tools for women to successfully create and participate openly and honestly within a Circle. It is based upon the philosophies of Woman Within International. The exercises develop communication and listening skills, and explore topics essential to women reclaiming their power and voice.  If you have questions about Circle Training, click here to contact our Director of Circles.
Not ready to join a Circle? Haven't done the Weekend? Open Circles are for you
Woman Within Open Circles are a safe place for you to come to sit with the support of a circle of women who offer encouragement, empowerment and connection. Whether you've been to a Woman Within Weekend or not, Open Circle is offered as a tool for learning more about yourself and embracing all of you.
Experience what it is like to sit among other conscious and authentic women and – if you choose – you can work on an issue that has come up for you. No one is required to share and women are surprised how much they can gain whether or not they decide to share.
These circles typically host 4-12 women and are open to any woman at least 18 years old.
Check the calendar below for locations near you. Don't see one? Click here to contact our Director of Circles to ask questions or let her know you have interest in attending an Open Circle near you.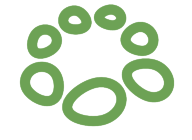 "Every week, going to my Woman Within Circle is critical.  It's the one time that I slow down and check-in with myself to see what's really going on under the 'I'm okay' mask I sometimes wear." -Anonymous