Learn new ways to support others as you transform your own life.
Skills is a dynamic 2-day workshop for women who have attended the Woman Within Weekend. The Weekend was about looking inside yourself and outside yourself to connect and enrich your relationships. This program teaches you skills to facilitate others from a place of wholeness. Fully claim your place as a leader in your life, your family, career, and community. Experience, through deeper connection with yourself and others, the power of who you really are. Learn how to harness and manage your power. This workshop is a requirement for facilitation and team leading tracks and to serve as nurturer on the Weekend.
You'll learn to:
Deepen your experience in guiding others with enriched listening skills
Understand and accept your own and others' shadows
Appreciate, trust, and use your intuition while connection to yourself and others
Create safe containers for groups
Connect with others in a nurturing way
Understand and facilitate clearings
Assess and hold your own integrity
Remove blocks that keep you from moving forward in your life
Bring your essence and your gold shadow into the world
Who can attend:
Women who have attended the Woman Within Weekend
Women 18 years and older
Who leads it:
Woman Within Weekend leaders and facilitators
When and where:
Please email info@womanwithineasternusa.org to get on our wish list. When we have enough women who can confirm attendance, we will schedule the workshop in our region.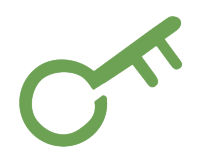 "The Skills Workshop was a fabulous experience and I feel very privileged to have taken my place in a circle of such incredibly strong, inspirational women. Ever since my own Woman Within Weekend, I have felt that I'd like to staff – but until now I felt hesitant and haven't felt ready… but after (Skills) I feel that I have found the courage within me to take part." -Anonymous